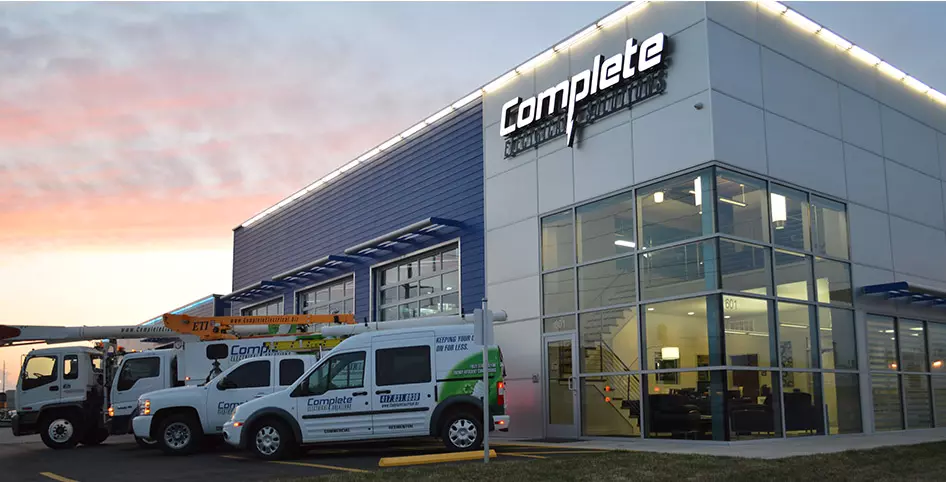 Local. Reliable. Experienced.
Ready to Handle Your Lighting and Electrical Requirements
Your Electrician in Springfield, MO
Local.
Reliable.
Experienced.
Our knowledgeable staff of 40+ electricians in Springfield, MO continues to excel every day with training, equipment, and products to keep your lighting and electrical needs operating at peak efficiency. Our staff of electricians in Springfield, MO will assess your building maintenance needs and develop an electrical solution that makes the most efficient use of your operational dollars.
Complete Electrical Solutions has proven its unmatched skill as an electrician while servicing a growing majority of residential, commercial, and industrial sites in the area. Whether it is for preventative maintenance, diagnostics, upgrades, or repairs, Complete Electrical Solutions is always ready and able to answer any questions or handle any electrical emergency.
Complete Electrical Solutions has a strong lineup of certified and licensed electricians who are committed and hardworking. We continue to strengthen our market base with electrical services that are of the highest caliber and a hardworking and talented staff of electricians. Each project is given the same high level of workmanship and professionalism, and no project is seen as too small. Make us your electrical contractor of choice for the Springfield, MO area.
-------
You can depend on our experience and trained electrical technicians to keep you in the best economic and dependable position possible.